Default HTML form elements work well but they sure aren't pretty. And web design has come far enough that we don't have to settle for just functionality. Why not build working inputs that also look gorgeous?
With these JS libraries you can restyle any radio buttons or checkboxes with many different styles. There are dozens of libraries to pick from and these are my favorites that both work well, look great, and offer the strongest support for any design.
JavaScript Custom Radios & Checkboxes
iCheck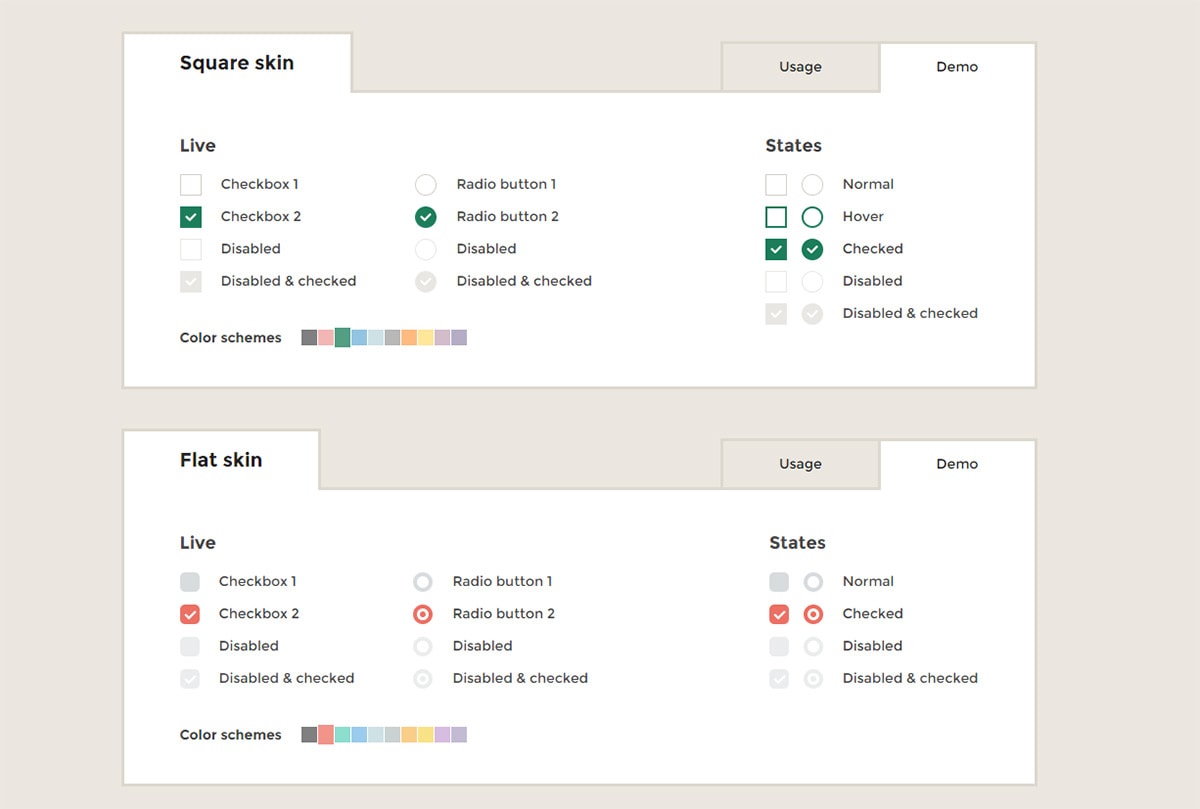 My #1 library for custom radios & checkboxes has to be iCheck. It's completely free, open source, well documented, and offers a ton of different styles for your website.
By default you can pick from a few themes like minimal, square, and flat/checked. Each theme supports a handful of different colors that you can change with one JS property. This makes it crazy simple for literally anyone to design snazzy checkboxes & radio inputs from scratch.